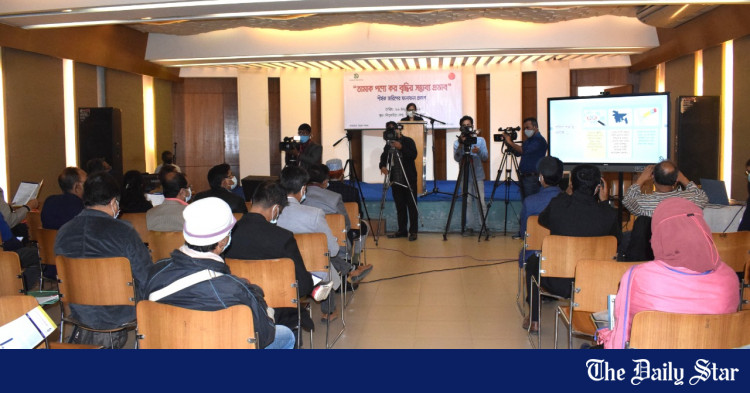 71% of smokers will not reduce their food expenditure if the price of cigarettes increases: study
The findings of the survey titled "Possible Impact of Tobacco Tax Increase" were presented at an event at Bishwo Shahitto Kendro in the Bangla Motor area of ​​Dhaka. Photo: Collected
">
The findings of the survey titled "Possible Impact of Tobacco Tax Increase" were presented at an event at Bishwo Shahitto Kendro in the Bangla Motor area of ​​Dhaka. Photo: Collected
Seventy-one percent of smokers in Bangladesh will not reduce their food expenditure even if cigarette prices increase significantly, a new survey has revealed today.
Research organization Unnayan Shamannay conducted the investigation.
Raising tobacco taxes is widely seen as the most effective strategy for reducing tobacco consumption, the organization said.
But a few people have expressed concern that raising tobacco taxes could have the unintended consequence of smokers reducing their food intake to maintain their former level of tobacco consumption, he said.
The findings of the survey titled "Possible Impact of Tobacco Tax Increase" were presented at an event at Bishwo Shahitto Kendro in the Banglamotor area of ​​Dhaka.